The unique thermal cover is born
When Anders Magnusson lived in Åre in the 1990s, he spent a lot of time as a skier on the slopes of the mountain. There, he sometimes saw how the slalom skiers fell and injured themselves badly. Even though help was arriving quickly by scooter or helicopter, there was seldom something that kept the injured person warm during the journey from the scene of the accident.
Heat is often the most important thing an injured person needs.
Together with his sister Eva Magnusson who is a seamstress, Anders started developing a warm and durable cover that could be used on a stretcher or a sled. Then the company was born – Help & Rescue, which since then has delivered effective and customised covers to mountain villages, emergency vehicles and healthcare teams.
One day, a call came from the Academic University Hospital in Uppsala. They had heard about the high quality covers , and wondered if they could also work for incubators. A newborn child transported in an incubator is very sensitive to cold – even the incubator itself is fragile and may stop working during periods of rain and storms, for example.
The thermal cover for incubators became the new leg for Help & Rescue, who also became pioneers in the area.
However, the market for the incubator cover sets quite different requirements for materials and designs than those for the original stretcher cover. To meet these requirements, Strong Innovation was formed, a new part of Help & Rescue that works with research & development. Close cooperation and conversation with experts in hypothermia and neonatal care is a given basis of the work done by Strong Innovation.
The fact that the work has brought respect and expectations of growth is beyond doubt. In January 2017, Sweden's Innovation Authority, Vinnova decided to provide financial support for Strong Innovation's research and development work. This now enables the launching of new markets and international expansion for the Swedish incubator covers.
Warm, safe and dark with customised thermal covers
Transport of newborns in the incubators places high demands on safety and nursing. The cold and wet pose a threat to both the premature child and the sensitive technique of incubation, but this is easily eliminated using the thermal cover from Help & Rescue.
According to Martino Corrias, neonatologist at the ward for sick newborns at Karolinska University Hospital:
"We have had the opportunity, together with Help & Rescue, to design the thermal covers that fit our incubators and needs. We are very satisfied with the product. The thermal cover provides an important protection when loading and unloading a helicopter in cold and windy conditions. The cover also collects all loose cables that come with an incubator, creating a package.".
Martino Corrias is also responsible for equipment and logistics in "NeoPETS", which is Karolinska's team for intensive care transports of newborn and premature children. Last year, 221 shipments were carried out, of which 37 were by plane and three by helicopter.
"The covers help us to prevent risks that may occur when an incubator loses heat," says Martino Corrias.
Cecilia Ewald, a research nurse at the Academic Children's Hospital in Uppsala, has had similar positive experiences:
"Our business has had many journeys with transport incubators. I got together with some colleagues to join in at an early stage and develop the covers for them. After a few tests and prototypes we had a product with several smart solutions that we got a great deal of benefit from. There is a lot of battery capacity to keep an incubator hot, and when loading a helicopter, for example, the covers do an important job", says Cecilia Ewald.
Because incubators are available in many different models and can also be custom-made with special requirements, though it is the same model, customised and hand sewn – each cover is a unique product.
An openable lid in the cover may be required to see displays. For another incubator, an opening is necessary to connect oxygen, electronics or others. Sometimes it can also be required that the cover has pockets and compartments for accessories.
The idea of the thermal cover from Help & Rescue is that the child and the equipment should be as warm, safe and dark as possible. At the same time, it is of the utmost importance that all work carried out with the incubator should be safe and easy. Therefore, the question always asked by our developers is – how does the medical team want to work? The answers are different, but the result is always a thermal cover that encapsulates what needs protection and is so flexible that it allows all surveillance and care.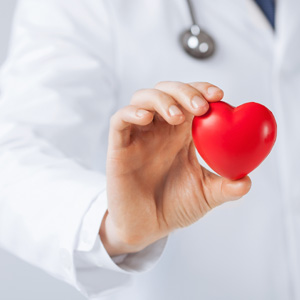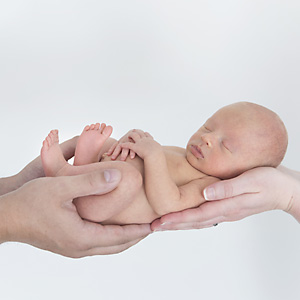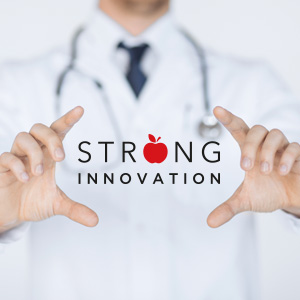 The covers help us to prevent risks that may occur when an incubator loses heatMartino Corrias, Neonatologist at Karolinska University Hospital